TECTRA Eco MAX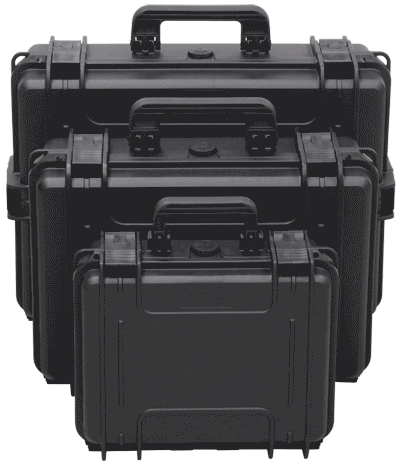 waterproof cases
High quality photographic, filming or measuring equipment, due to its high value and susceptibility to damage, requires extremely safe conditions of transportation.
Cases of plastic (polypropylene) with a silicon gasket and decompression valve.
Cases perfectly protect equipment stored in them from moisture and dust. Meet the requirements of IP67.
Very durable, perfectly protect stored equipment. Recommended for photographic equipment, measurement electronics and all that the transport needs special protection.
TECTRA Eco MAX products are very high quality and competitive at the same time priced alternative to the very expensive products from other manufacturers.
Table of dimensions available models TECTRA Eco MAX below.